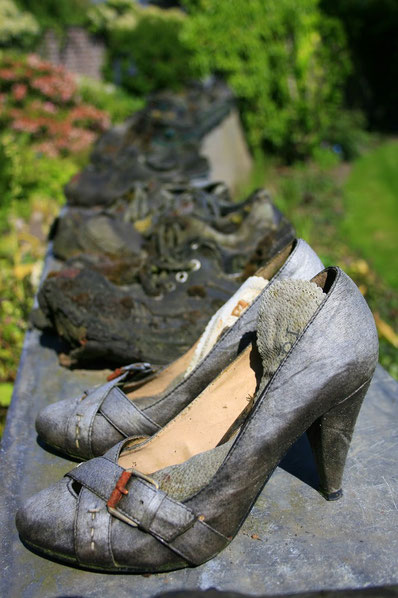 Are you a garden lover looking for an inspiration? Interested in landscape architecture? Visiting The Netherlands and craving to see something more then Amsterdam, mills and tulips?
The place, which has to get on your 'TO SEE' list is De Tuinen van Appeltern!


An amazing 15 - hectare park consists of around 200 smaller gardens. Each one of them has its own, unique style. They are full of colorful plants, stylish outdoor furniture and ingenious, surprising garden art. My personal favorite: rotten shoes as a symbol of a former employee who got retired.
 Tips:
- If you like cycling, make a lovely day trip by renting a bike at the Tiel train station. Cycle from there to the ferry, which will take you to the other side of the canal. From there you can follow a picturesque bike route all the way to the garden
- If you don't want to cycle, garden is easy reachable by car
- Planning on getting there by public transport? DON'T!! I did it once and it took me 6 hours, 2 trains, 2 buses, a boat and hitchhiking to get there!
 - For more information check De Tuinen van Appeltern