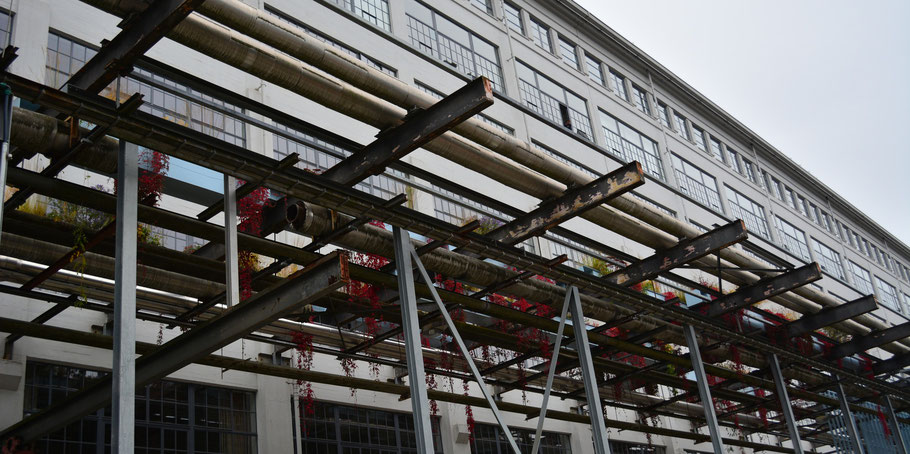 At the end of October I visited Dutch Design week. I was able to spend just one day in Eindhoven, but one day is definitely better than nothing! It is actually quite embarrassing to admit but it was the first time for me which is ridiculous, since I live in the Netherlands for 3 years now. I was staying over at my friends place the night before and we ended up staying up and chatting until 4 am. Long story short, sadly, I didn't get to see all of the exhibitions I planned to. But still, ohhhhh... what an amazing experience. First of all, it was great to see all of the old Philips factory buildings. If you are lofts lover, you will create a ground plan for your dream apartment in your head. I planed about 4 :)

First stop was Klokgebouw and apparently I was in a lamps mood. So beware, this post is about lamps.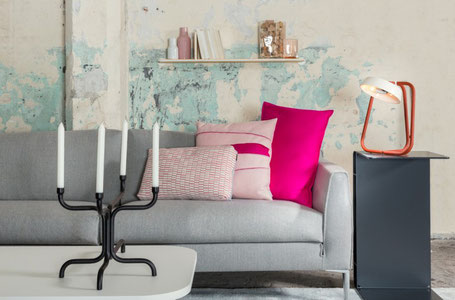 The first thing that caught my eye for yet another time was Chriss Slutter's table lamp - Klos. Edgy, simple, beautiful. Love the colour of the steel base, love the shape of the ceramics part, love it! Find out more products and learn about the designer at: http://www.chrisslutter.nl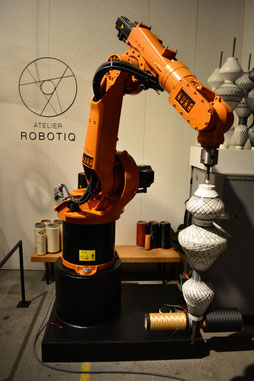 Second thing are the fiber pattern lamps from Atelier Robotiq.
Atelier Robotiq is a Rotterdam based design company. Lamps are lightweight and geometrical. Their production involves robots and mathematics. What's not to love?

Learn more here: Atelier Robotiq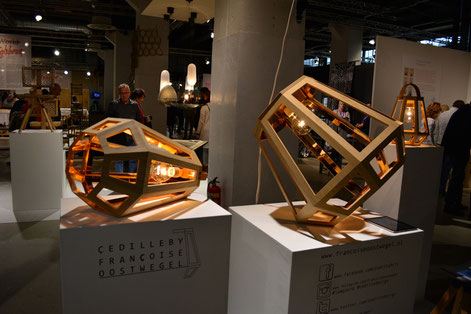 The story behind a creation of the third lamp - ZUID from Cedille by Francoise Oostwegel takes us to Limburg.
Its a multi function design with a great shape, really nice soft colour of wood and the inside part is made out of copper!! When I was picturing myself living in a loft, this lamp was standing in my living room. Find out more about the story behind the creation of this lamp here:  Lamp Zuid

Last but not least a beautiful light sculptures - Shylights by Studio Drift finalists of Dutch Design Awards in a Product category. Check more designs by Studio Drift here.