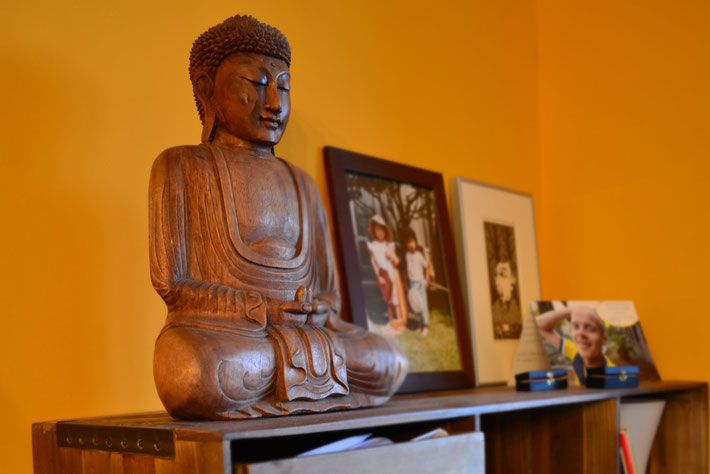 Name, age, nationality: Alice and Jasper, 29 and 30, Dutch
City: Utrecht
Living space: 60/65 m² but we actually don't know. We have one living room, one normal bedroom, one small bedroom which is used as a closet, a bathroom and a rooftop terrace.
Tell me a few words about yourself.
Alice: I work at HEMA, which is the best and nicest store in The Netherlands and in Europe. But I'm going to get back to studying full time to become the most awesome teacher.
Jasper: I'm a filmmaker and I work in the best company ever. And we won an award for the best 48 hour film in The Nederlands Film Festival Utrecht.
Alice: It is also nice to mention, that we are engaged and it happened here at the rooftop terrace!  We are a young, nice, engaged couple!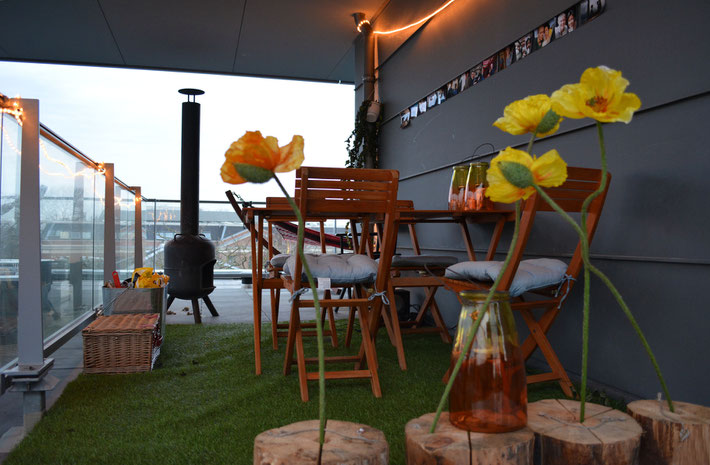 Why Utrecht?
Jasper: It was a long time ago :) I chose the city to study here. When I first saw Utrecht I fell in love, because it is so beautiful and green and has a lot of water.
Alice: Oh... funny… I fell in love with Utrecht because of the city. My sister already lived here and when I was 17 I came to Utrecht by myself to visit her. We went to the Springhaver cinema and a few parties together and people were so nice. I just thought it was such an awesome city! I just loved it!
Jasper: We had our first or second date in Springhaver.
Alice: Yes, long story short, we both chose Utrecht to study here.
What do you like about Utrecht?
Jasper: I like the Voorstraat (street). I think Utrecht has homogeneous residents. A lot of white students, age 15 to 25/30. And then in the middle of the center, there is this one street – Voorstraat – where you can find a lot of different people. There used to be a red light district next to it and because of that you have drug dealers, addicts, homeless people but also students, hipsters and tourists. All hanging on the same street. You can also find different bars and restaurants there and I think it got a little bit famous lately.
Alice: Yeah, we think that Voorstraat is the most vibrant street in the city. But that's not the only thing we love about Utrecht. There are sooooooo many things!
Jasper: The canals! In the summer the trees are hanging over the canals and that's the most beautiful view for me.
Alice: When I'm going to work early in the morning it is still dark. I'm always in a rush, cycling really fast to get to the train station. But there is this one spot on the bridge, over the canal, where I always slow down and take a big breath. It makes me happy and ready for a new day.
Do you have any favorite bars, cafes or restaurants?
Alice: Well we met each other at the Gras van de Buren.
Jasper: But we never go there anymore.
Alice: Yeah, that's true but it is still very nice!
Jasper: I like all of the hipster places like Gys where you can eat biological food. I like The Village although sometimes it can be a little bit overhipster.
Alice: You can find a lot of nice coffee bars, I like Bar Beton and some other ones in the Twijnstraat. And for the restaurants, I love the burger bar Pickles. Oh and the Vecht Club XL! Really old, crappy building but they have a different theme for the menu every day. At the time we were there, the theme was citron, so every dish had something to do with lemon. It was delicious!
How did you find this apartment building?
Alice: I used to live here before the renovation. I lived by myself in a studio, one floor down. Because of the planned renovation of the building I had to move out, but I was offered to come back afterwards. Also, I got to choose a new apartment, so I was really lucky.
How long do you live in this apartment?
6 months.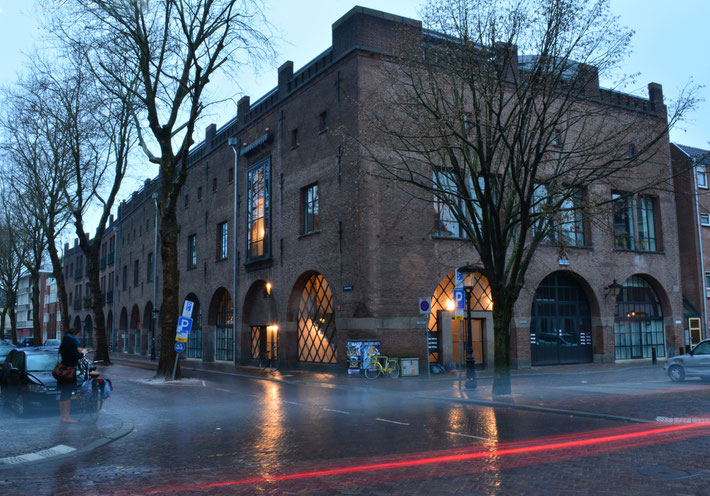 "In early 20th century Van Boekhoven was the second largest printing company in Utrecht and one of the largest companies in the city. It was printing books, house-to-house magazines, train timetables and advertising materials."
Do you have any interesting or funny stories about this place?
Alice: Until late 60's this building was a printing office - Drukkerij J. van Boekhoven.
Ohhhh…. and when I lived here 3 years ago, before the renovation, there were a lot of weird people living in this building. Also homeless people were coming in and living in the hall way. One time I had to call the police, because the guy looked like he was dying.
Jasper: There were also two common spaces in this building and our apartment is made out of one of them.
Alice: Yes, one neighbor was a dance teacher and she used this space as her own studio!
Do you have any struggles?
Jasper: Yes, there is no elevator. If you forget your keys it takes a lot of time to get up again. I'm really used to live on the ground floor.
Alice: And the windows. They are very beautiful, the frames are original, but not properly renovated. There is still a lot of wind coming in. A guy is coming to check it next week, so hopefully he can fix it.
What music are you listening when you are at home?
Jasper: A lot of Paolo Nutini and Typhoon.
Alice: Oscar and the Wolf. Sort of quiet, with not too many beats but with a good bass.
How would you describe your style?
Alice: Eclectic. Our problem is that we kind of like everything. Therefore we put together items which we bought or got from our family and we just hope that they will fit together. I got this chair from my grandfather and this one from my aunt.
Jasper: And the table is from my mom.
Alice: We just collect things, some are old and some are modern.
Jasper: I think it is like this building – old in a new coat. That is what we both really like.
Which colors are you choosing?
Jasper: Orange and teal. It is a color scheme used in the movies, every film should have a bit of orange and a bit of blue.
Alice: Yes, we are trying but we are not there yet.

What is your favorite item at home?
Alice: My favorite is this couch!
Jasper: Ohhh… mine too.
Alice: OK, so our favorite item is the couch.
Jasper: It is the first thing we bought together and it's already 5 years old. Everything else we buy has to go well with the couch. And I like the speakers, they give a nice warm sound.
Alice: I don't like the speakers, I like this showcase (vitrinekast) and I'm very happy with the lights above the kitchen island. They give our kitchen some character.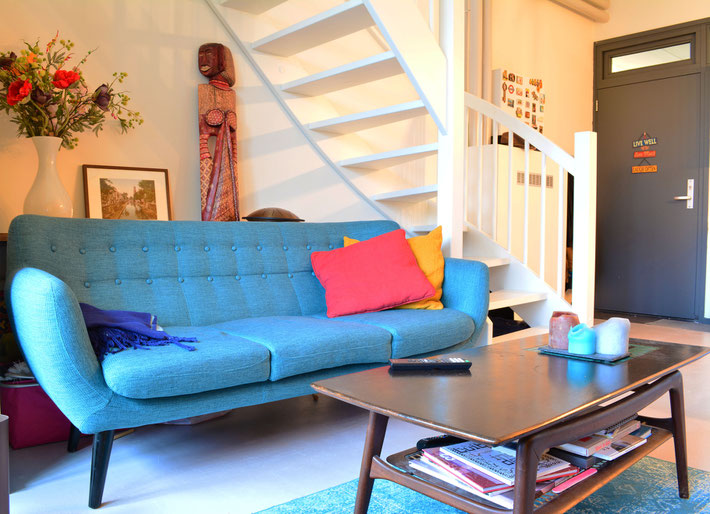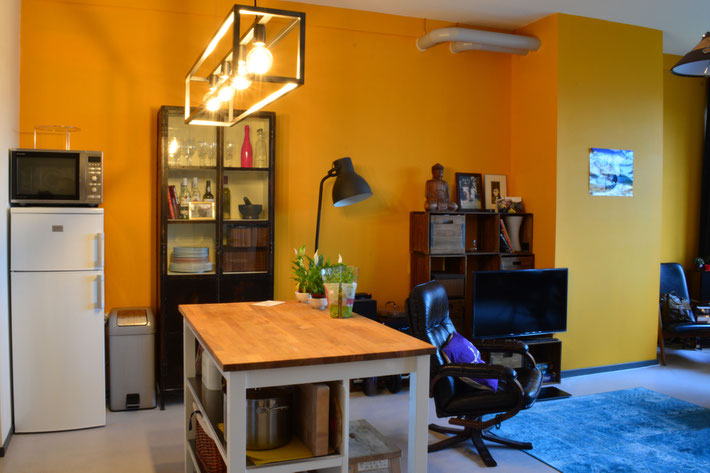 Did you bring something with you from your travels?
Jasper: There is a hammock at the rooftop terrace which I brought with me from Brazil. I slept in it on a boat trip across the Amazon and every night in the jungle.
Alice: Hmm… This picture is from an Indonesian island called Madura, where my father grew up. My grandfather used to own a salt factory. Back then, they had a very vibrant business and the island was doing really well, because a lot of Dutch people brought money to Indonesia. But now, 50 years later, it's all gone.
Jasper: And Alice is in the picture in the background.
Alice: When we went to that island, we were looking for the house and the factory but we didn't know, where to go. I got bit frustrated and decided to call my dad. He guided me through the whole village and we found it! I guess he just pictured it in his mind.
What would be your dream house?
Alice: I think we have a different dream house. Because my dream house is an apartment and Jasper's is a house with a garden.
Jasper: Oh yeah, I like to be outside. But for now our house is my dream house.
Alice: But in the future an apartment in the city with high ceilings and a nice rooftop terrace. And it has to have something special, some character or a story behind it. Not a plain, new, boring place.
Jasper: I think my dream house is something like a cellar house at the canal (werfkelder). Because you can get outside just in one step and you are right at the canal.
Two small questions at the end. Shower or a bath?
Alice: Shower! I hate to have a bath, you get this wrinkles on your fingers.
Jasper: There was a bath at my mother's place and I was always looking forward to have a bath. But every time I was in, I was thinking 'OK, now what?'.
Coffee or tea?
Jasper: Tea
Alice: Coffee. Or tea, or coffee, OK both.