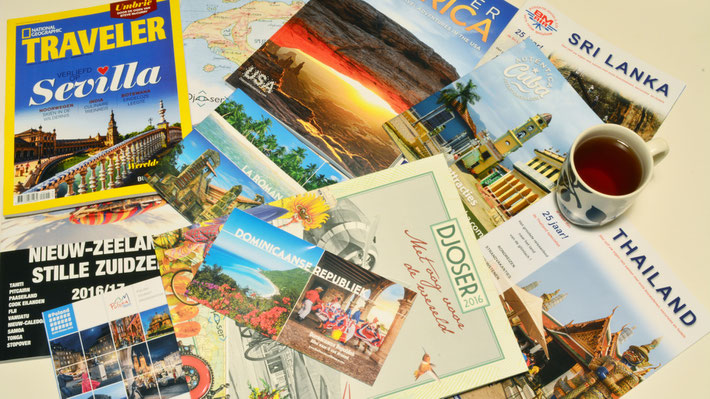 Today I'm coming to you with something different. It was a new experience for me and I didn't know if it will be useful or interesting. For sure I didn't expect it to be so much fun! I'm talking about a Holiday Fair, which is open from 13th till 17th of January in Utrecht (Vakantiebeurs). Why did we decide to go? First of all it is January and there is not that much happening in our lives in January. Second of all, there was a good deal on tickets. Third of all, this year will be special for many reasons and one of them is our long honeymoon trip, which still needs to be planned!
The fair was really well prepared. Starting from the entrance, which looked like an airport departures hall and was greeting you with a familiar 'Mind your step' signal. Through the floor plan, nicely divided in a different parts of the world. Ending with a delicious regional food, served in the Food corners.
I think, that the award for the best stand and the best leaflet should go to Djoser. The stand looked like a colorful, narrow, vibrant side street and gave us this holiday feeling. And the leaflet is not a leaflet but a well designed, full size magazine, filled with beautiful pictures and useful information. Djoser offers trips to basically every place you can dream of. Even though we prefer to travel on our own, we can use the leaflet as a guide, to plan our trip. Once we will decide where we want to go...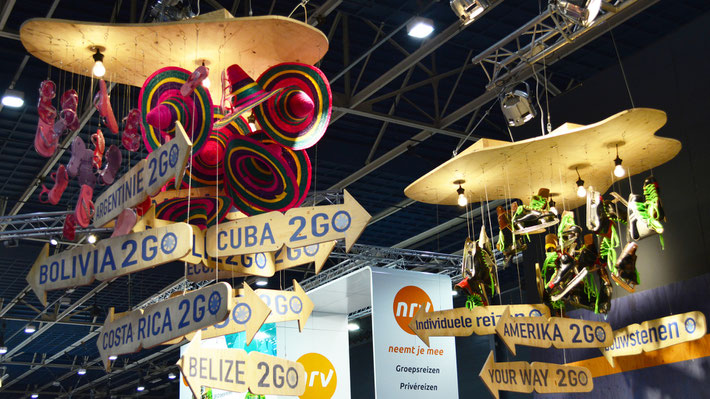 Before we went to the Holiday Fair the options were: Thailand, Sri Lanka or USA. After the fair Mexico, Cuba, Dominican Republic joined the list.
Thailand because of the culture, nature and the food, Sri Lanka for similar reasons. When it comes to USA we have an old fashioned East cost vs West coast dilemma. I want to go to San Francisco, Yosemite National Park and Arizona's Grand Canyon, my better half votes for New York and Chicago. Mexico made the list mainly because of the food (which I love) and the culture. Cuba was recommend to us by our dear friends, also it has a very interesting history. Dominican Republic made it to the list partially, because I got tipsy on Pina Colada, but mainly because of a lovely Dominican lady, who made my man dance with her! Things you need to know - my man does not dance, moreover he won't dance in the middle of the room, surrounded by bunch of strangers. Yet, it took her about 5 seconds to drag him to the dance floor and make him shake his booty to merengue. Clearly, that made my day!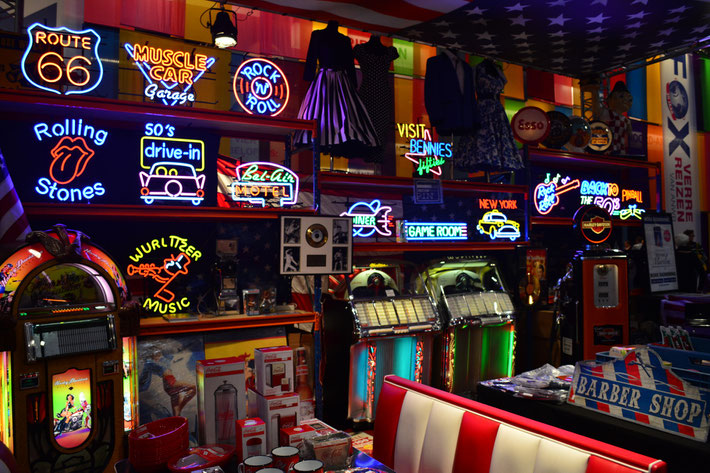 Long story short the Holiday Fair was much more than I expected. It is definitely worth devoting one cold, January afternoon. You can have some great food, listen to good music, get tipsy in the middle of the day and plan holidays of your dreams. It made me want to pack my bag right about now. However, I still don't know where should I head to.
Do you have any suggestions?