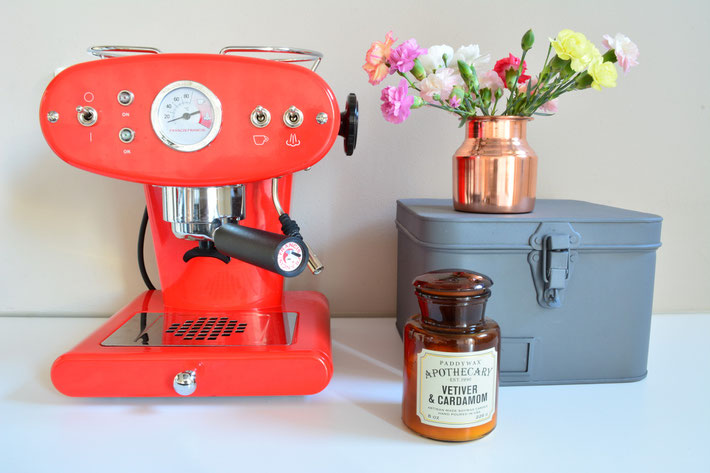 Let's talk KITCHEN! Since there is many companies producing kitchen cabinets, I decided not to pick any of those producers, but to focus on colors, materials and accessories.
Aside from being stylish, a kitchen should be functional and easy to clean. After living in a few different apartments, I have learned few things:
- Stainless steel is nice, but despite the name, gets stained very easily. Grease stains, finger prints, water spots... Maybe someone has some magic trick to clean it, I don't. That's why I'm trying to avoid big stainless steel surfaces.
- My parents used to have cream countertops, which imitated wood and had those little recessed lines. All the dirt stayed in those lines. They were hard to clean, therefore it was impossible to keep them hygienic. That's why I would choose stone, concrete or smooth laminate.
- At the moment, I have black, quite shiny, cabinet fronts. Again... fingerprints... Note for my future self: pick a different color!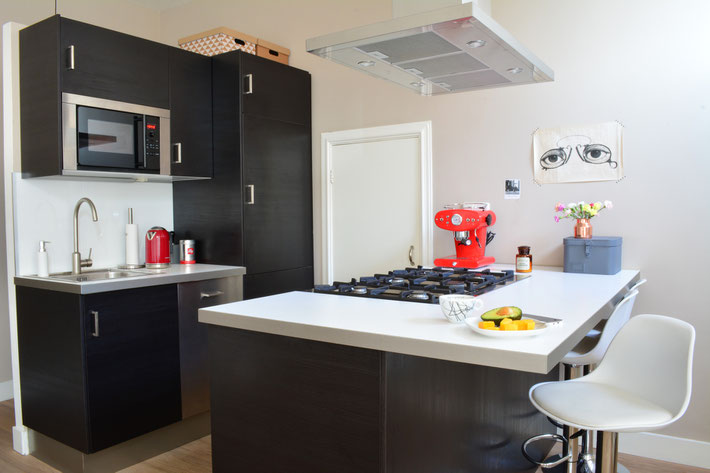 - Ceramic sink. My parents used to have a cream one. Beautiful! But it got scratched and discolored very easily. Last thing anyone should be concerned about while cooking, is if they won't damage the sink with kitchen tools.
- Last but not least: wooden floor in the kitchen. Almost everything you drop while cooking, leaves a nasty, greasy stain. After a few years, the floor looks like a dalmatian.
Because of all the points I mentioned above, my suggestion for today is: grey & white + stone & wood combo.
Simple, classy and moreover can be easily spiced up with some unique lighting, art or kitchen accessories.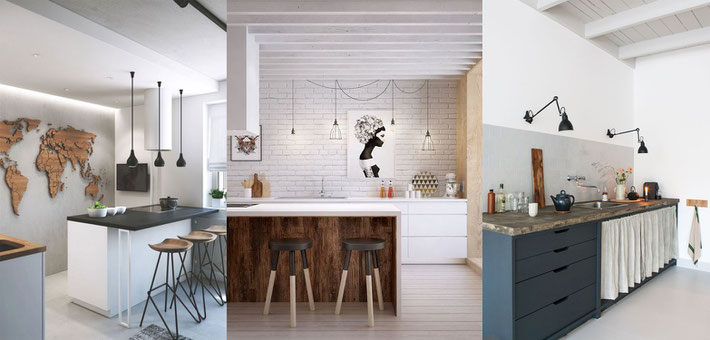 I also found a nice way to resolve a stained kitchen floor problem. I know tiles are a great solution, but if your kitchen and a livingroom are one big open space, it might be hard to combine two different floor materials.
Lately I came across those few pictures and the solution presented in them, completely stole my heart. I also fell for the hexagonal shaped floor tiles. Just see for yourself and let me know, what do you think!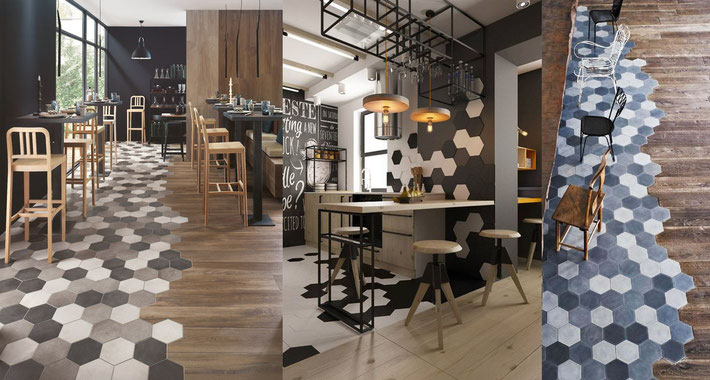 To spice up your kitchen, you can use some cool lamps above the countertop, kitchen island or the table.
I found a few designs for you: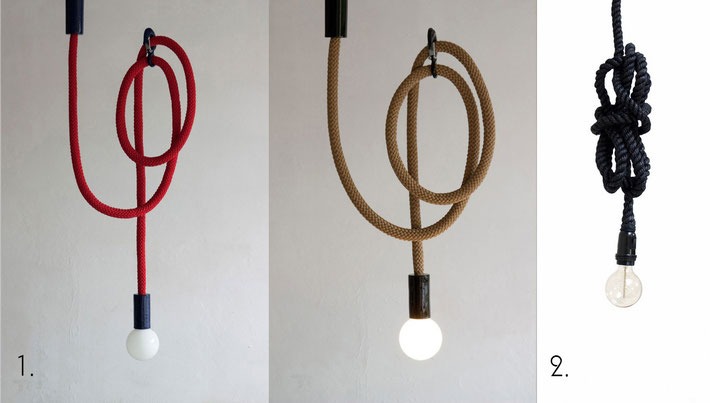 1. Beautiful, simple, polish design by Pani Jurek available in many different colors here.
2. HKLiving design available here.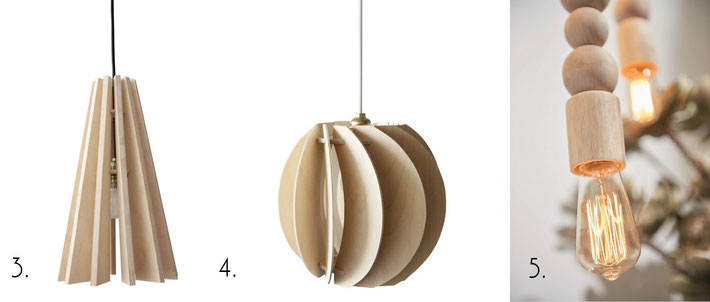 3. Hand made lamp Lila by Sean available here.
4. Lamp Papoula by Sean available here.
5. Pomax Tenerife lamp , which you can find here.
I had quite a hard time finding some fun bar chairs, but here you go. Let me know if you have seen some great ones yourself.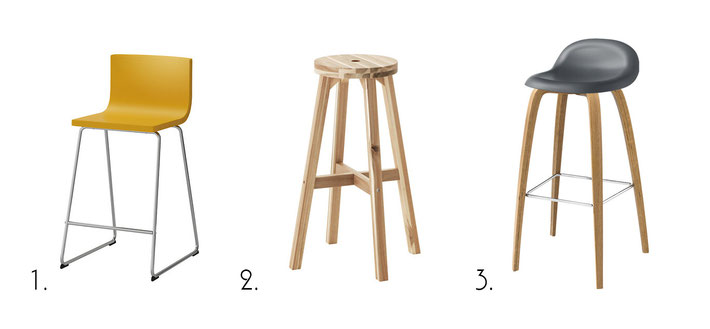 For an art I picked something, that can add some extra personal touch to your kitchen. Graphics of places you have visited or places which are still on your bucket list. The ones posted below, are made by Minimalmill, a graphic designers collective created by designers from France, UK, USA, Portugal, Philippines, Switzerland, Belgium and Poland. You can find them and many more here.
Let me know what is your favorite kitchen arrangement? What do you think about this grey & white + stone & wood combo?